Denim skirts have always been a fashion staple but recently I've seen them everywhere; they can be styled in so many different ways it's no surprise that they're so popular. I've collected together my favourite ones that I've seen around. As always, click on the images to shop.
This super cute denim skirt is adorable. It takes the traditional denim skirt and mixes it up a little bit by adding the decorative frayed ruffle, I think this makes the style that can sometimes look a bit too 90s inspired and grunge more accessible for people who dress very girly and classic like me.
This ripped denim skirt is bang on trend at the minute with lots of style bloggers, celebrities and even the girls on Love Island (sorry, they had to be mentioned!) wearing them. This one from TopShop is extremely popular and I can see why – it's very classic and grunge inspired in a wearable way.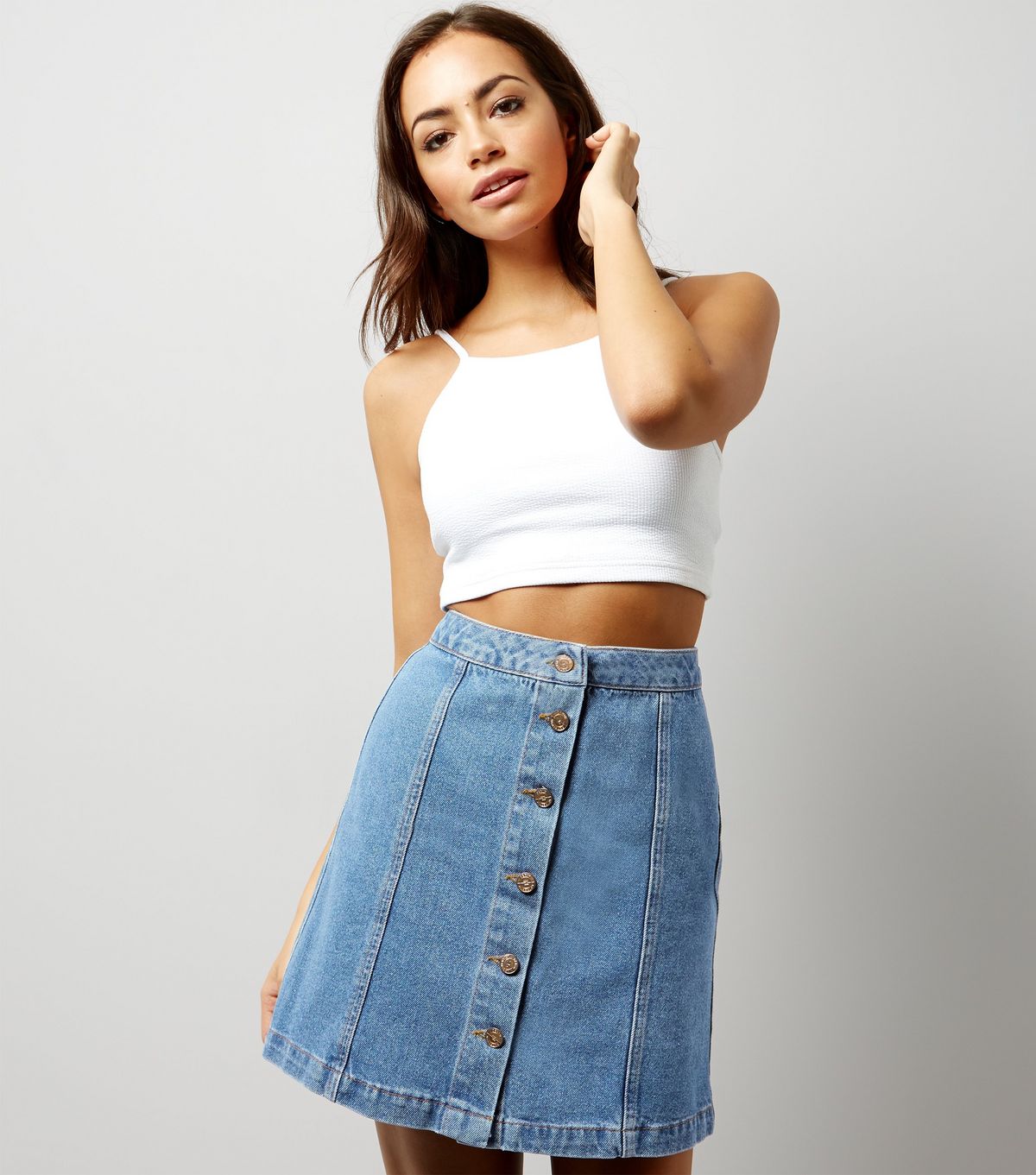 This button up skirt from New Look is similar to the one I'm wearing in the first photo but in a lighter denim. The lighter colour is perfect for the summer months to match the brighter, sunny aesthetic. The A line shape is very flattering in my opinion and this is a truly classic denim skirt.
Do you have a denim skirt? Tell me in the comments below!
Love Chloe x
(All photos belong to respective owners)